Look and feel your best
Frock Box is a personal styling service that was created by Canadian women for Canadian women who are looking for both convenience and style when curating their wardrobes. We strive to serve every woman and every body with affordable and on trend clothing from size 0 to 3X. We are working to create a community where women can find their style and their confidence through the outfits we offer and the styling tips we provide! We offer the convenience of handpicked outfits each month, delivered to your door to try on in the comfort of your own home.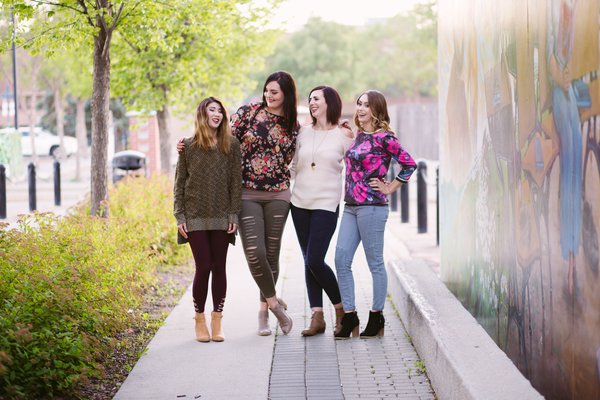 In the beginning
Frock Box was created after a conversation. This conversation was between moms, who were frustrated with the typical shopping experience after having their second children. They no longer had the time or desire to pack up their families, bring them to the mall to try on clothing, only to be disappointed by how the clothing fit. Changing bodies and lack of time is how Frock Box was born. The desire for the ability to try on complete outfits from head to toe, in the comfort of your own home! Originally, Frock Box was a home based business run out of our CEOs basement with one box of clothes and one subscription option, our Gold box. We had some amazing opportunities with our local media and blogger scene, and suddenly we found ourselves in business!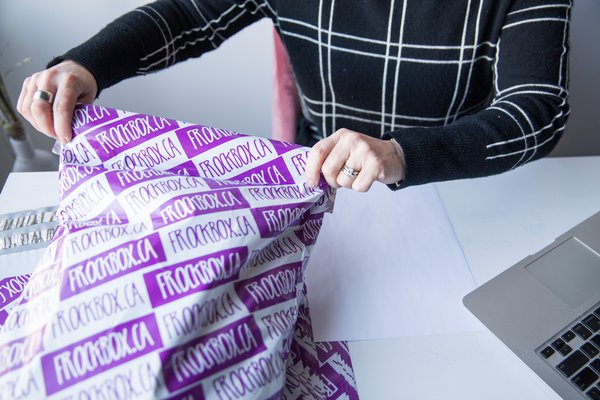 Where we are today
Fast forward to today, we have moved out of the basement and into a stunning boutique and warehouse space, have an extensive list of brands that we work with to meet our subscribers needs, as well as a full team of driven women with a passion for fashion. Frock Box offers three different subscription services and outfits an amazing and extremely loyal community of Canadian women! We are also able to offer local private shopping parties for charities and fundraisers. Through this initiative, Frock Box has been able to give back over $10,000 to various Canadian causes, which is something we are extremely proud of. Your support means the world to us, and our community of empowered women across Canada!