Our first rule at Frock Box when it comes to personal style, is simple. There are no rules! Gone are the days of stringent guidelines of what's "appropriate" for your body, age or the season. Part of our job is to liberate you from a world of rules that can sometimes feel overwhelming. A lot of feedback from first time subscribers is feeling exasperated shopping in the mall, buying things they like but not being able to put them together, or not even knowing where to start with what they like to wear! We get it. It's okay. We're here to help!
We will take the trends and show you inspiration on how to style them, to hopefully ignite some excitement about pieces you maybe wouldn't have considered until now. Our One Piece, Three Ways segments can also show an items versatility, so you aren't stuck with a piece of clothing that you can only wear with one outfit. We want to build a closet you love, and that works within itself, so that you never have to wonder what to wear again!
First up - Leather Leggings!

Raise your hands if the thought of Ross Gellar from Friends pops into your mind when you think of leather pants? It's okay, us too at first!
Leather leggings are a favourite because they're oh so comfy, but also add interesting texture to your outfit. When curating outfits, we kind of think of it as building flavour, like you would when preparing your favourite meal or dish. You keep adding little accents, that alone might be too much or too little, but together become a masterpiece for your eyes. Texture, colour, style, eras in time - these are all the different ingredients that we sprinkle in to make the perfect outfit!
Take a peek below to see how our Stylists styled this piece into 3 different outfits. Be sure to let your Stylist know which one you'd like to see in your Frock Box by using the Notes to Stylist feature in your profile. We always love to hear from you!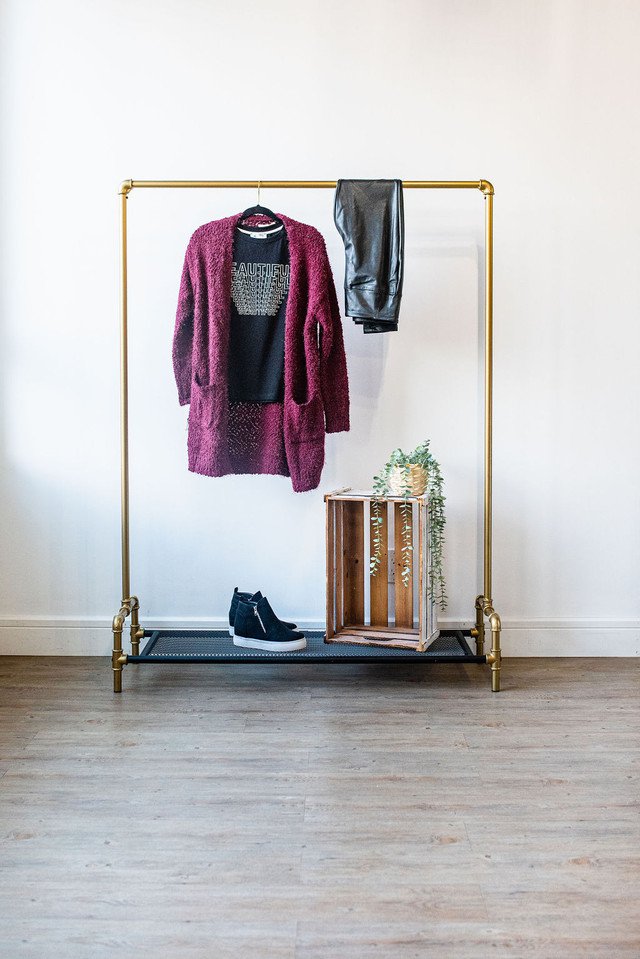 Let's talk texture! A cozy textured cardigan with leather leggings is a great way to build layers of cozy into your outfit! We love a jewel tone paired with the richness of the leather. Make it casual with a graphic tee! You can keep the footwear neutral by pairing them with a classic black wedge sneaker.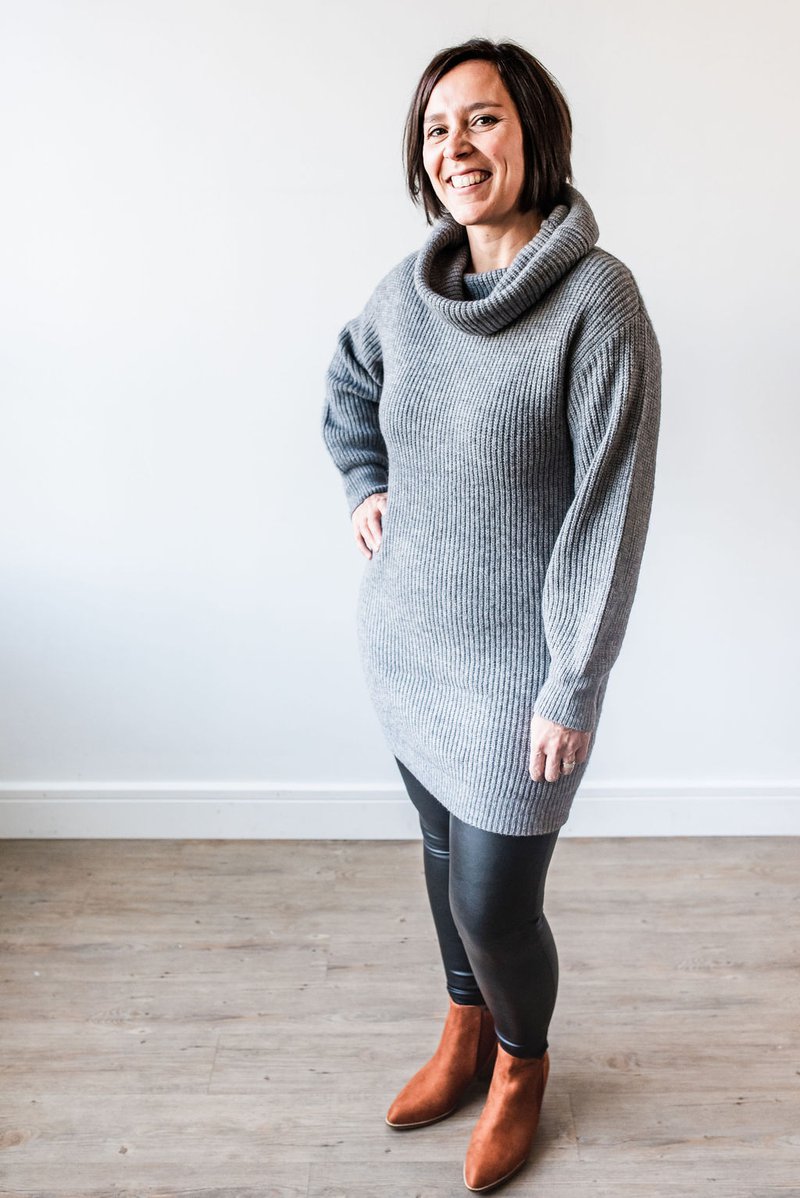 Cowl necks are a Fall fashion staple, and paired with leather leggings, it adds richness to your outfit, while keeping you warm! We love a cowl neck since it's a bit more relaxed than a turtleneck. Some women shy away from this type of sweater fearing bulk. If you have this fear, take note of the size of knit of the sweater. A thicker and heavier knit adds more structure, while a looser, thinner knit can have more flow.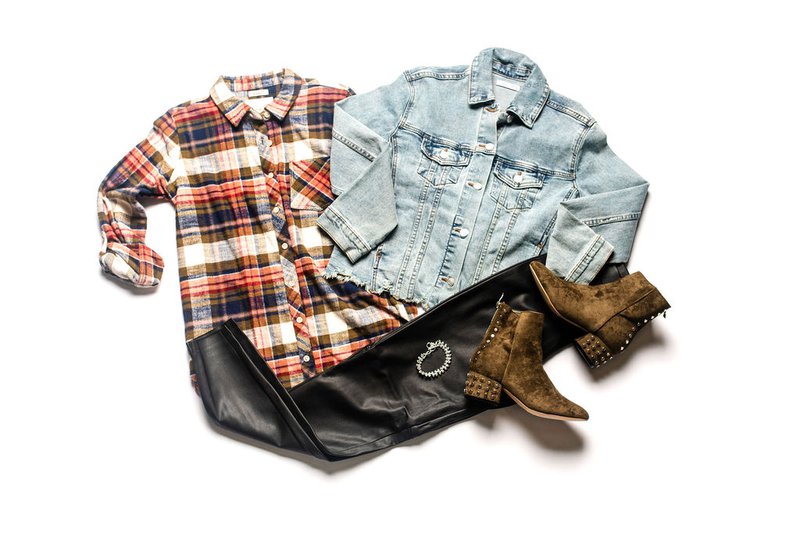 And now, for a dose of edge! Pair a plaid button up with your leather leggings, a distressed denim jacket, a bolder bootie and some silver accessories for a really fun look! A little grunge, but still totally polished. We love an edgy shoe to take the outfits wow factor up a notch! If you're wanting to add a style element, like grunge or edge, to your look but not ready to fully commit, playing around with footwear is a great way to start! You can keep your base outfit neutral, while adding a bold dose of style as the finishing touches.
Finally, we love to show an items versatility within your wardrobe, so that you don't have those pieces left hanging in your closet, available only for one outfit, or two. Any of the pairings posted above can easily work with jeans, or regular leggings too! At Frock Box, we never want you to feel stuck with your wardrobe, or the pieces that we send. We want to create a closet that works for you, and with you!
Thinking of subscribing, but haven't taken the plunge yet? We want to dress you! Use promo code TRYFAVOURITES for a Styling Fee credit to be applied to your account, to try us out risk-free!