Jumpsuits, playsuits, rompers, onesies
Call it what you'd like, but this trend seems like it is here to stay! We are seeing a lot of 1970s influence in fashion right now and a big component of that is the jumpsuit. A good rule of thumb to use is that if the pants are long on the piece, it's a jumpsuit and if they're shorts, it's a romper. This piece can feel tricky if you've never worn one before, but rest assured, this look is for every woman and every body! That's a theme that we like to keep at Frock Box – any trend can work for you, as long as you find the right fit!
You can keep it simple or go bold as jumpsuits and rompers come in every shade and pattern. We love a jumpsuit for a wedding, especially if you're a mom chasing after toddlers or planning the event chasing after staff! It offers the dressiness and statement piece of a formal dress but the practicality of wearing pants – a match made in heaven!
Style tips
Jumpsuits aren't only for summer – though rompers for sure are! By adding a base layer like a turtleneck or blouse, it adds warmth and depth to the look to ensure it's seasonally appropriate.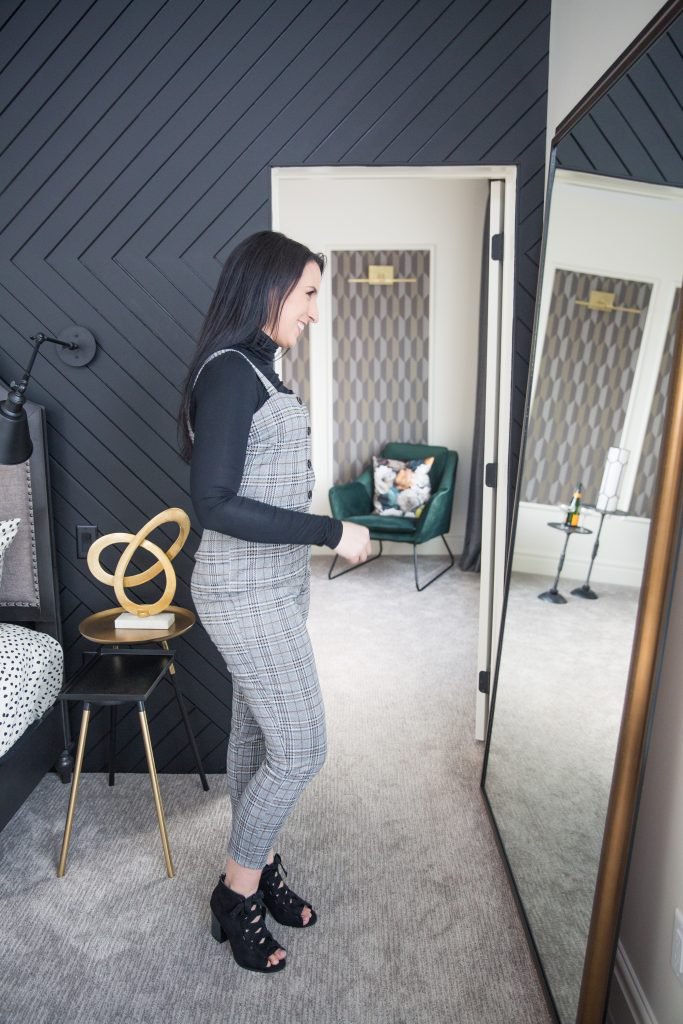 For spring, we love layering a denim or leather jacket over a jumpsuit for that third piece advantage!
Jumpsuits can be formal! We love a jumpsuit with a more refined print and fit for the office! Layer with a blazer for instant business casual with a twist.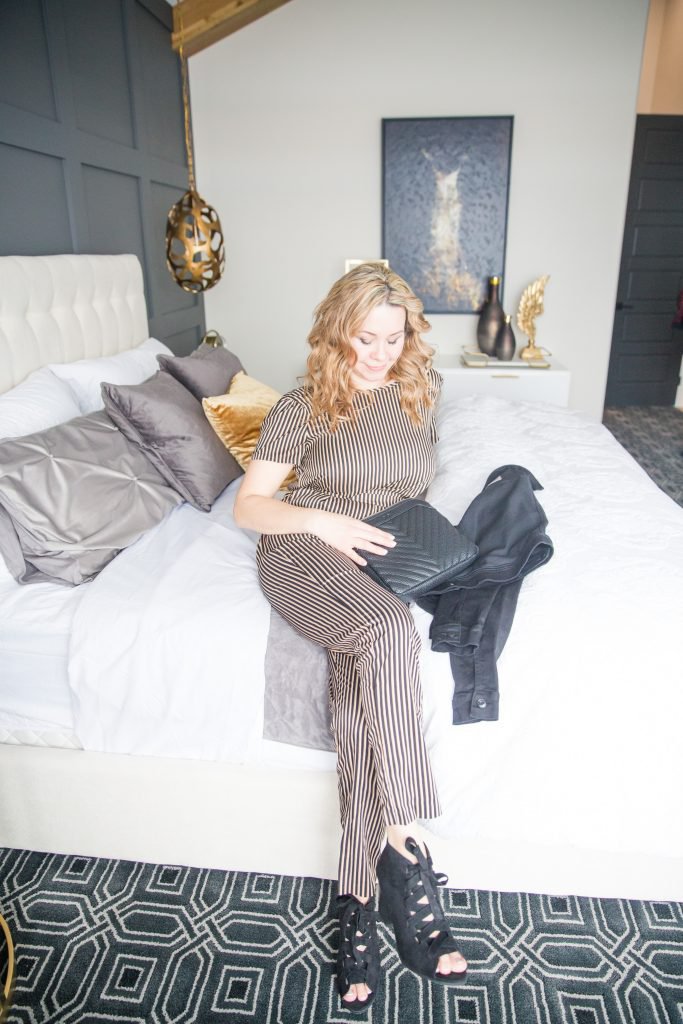 We love pairing a jumpsuit with a fun heel, but they also look great with flats! If the pant is full length, either works but if it's a cropped pant, we recommend a fun heel to add length to your legs!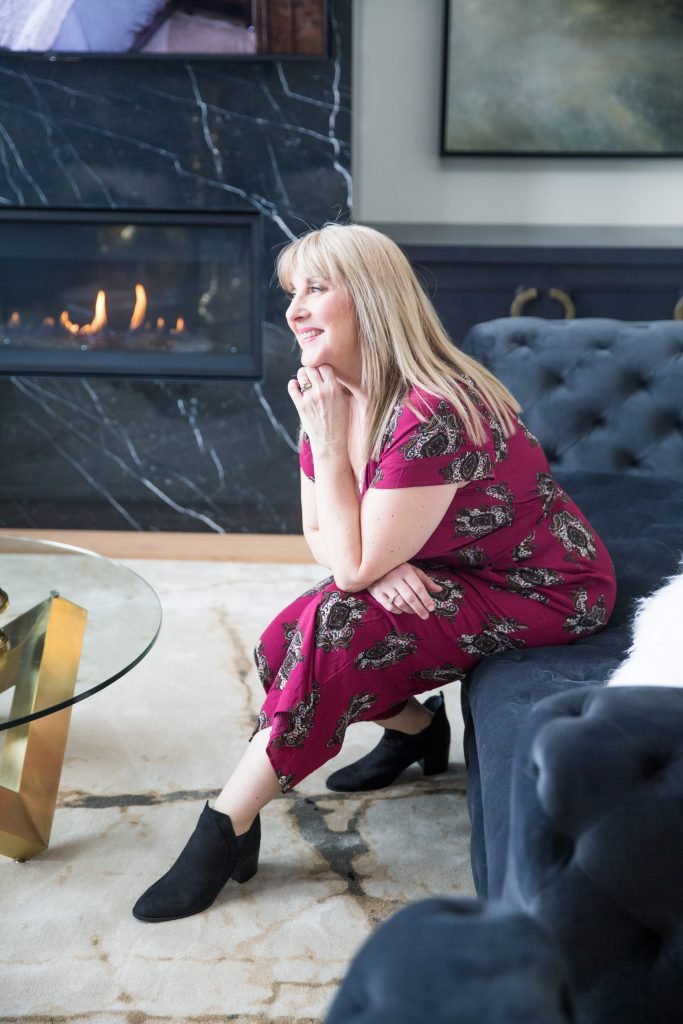 Have fun with different patterns and colour combos to bring interest to this piece! Jumpsuits aren't only for spring weather, they look completely on trend with a touch of edginess when paired with ankle booties in the fall!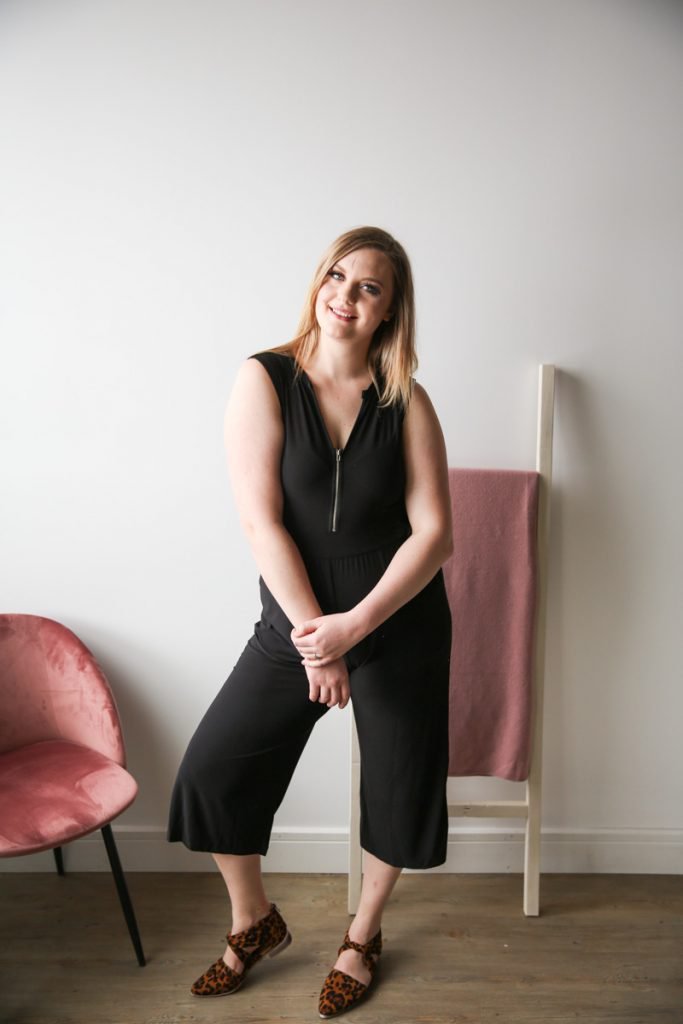 Classic and trendy at the same time! Update your Little Black Dress with a Little Black Jumpsuit! This piece offers comfort and coverage but can also work in a formal setting when paired with the right accessories – win, win!
Rompers are the short version of this trend, and we are here for it! Try finding one in a fun print to add some whimsy to your look!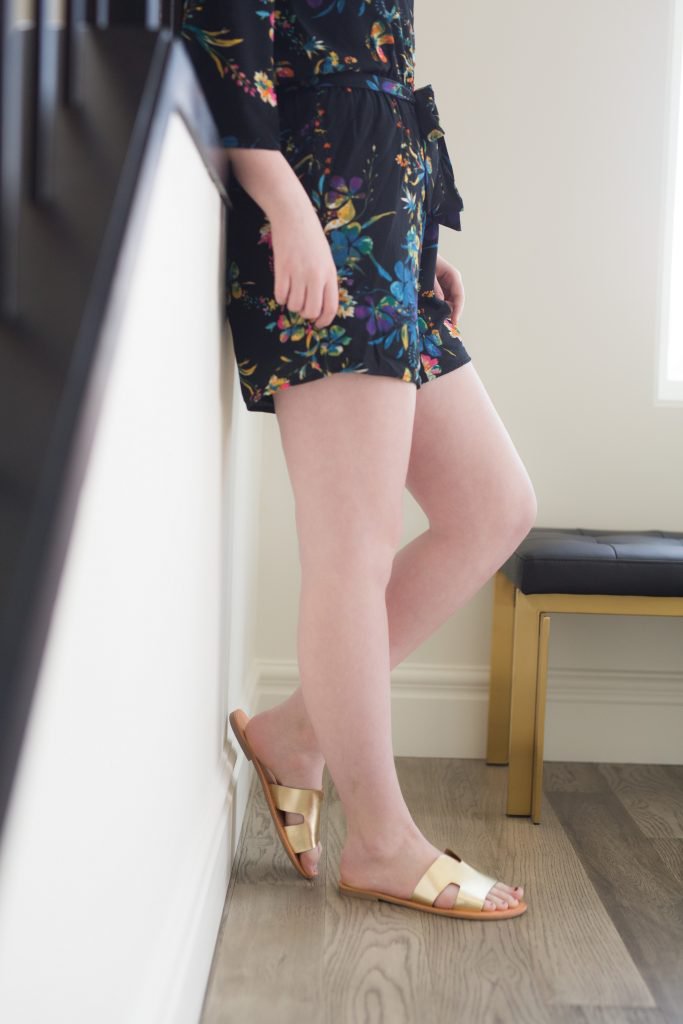 Metallic sandals go great with this bold printed version above! This piece would be perfect for a summer event like a wedding or a milestone birthday party!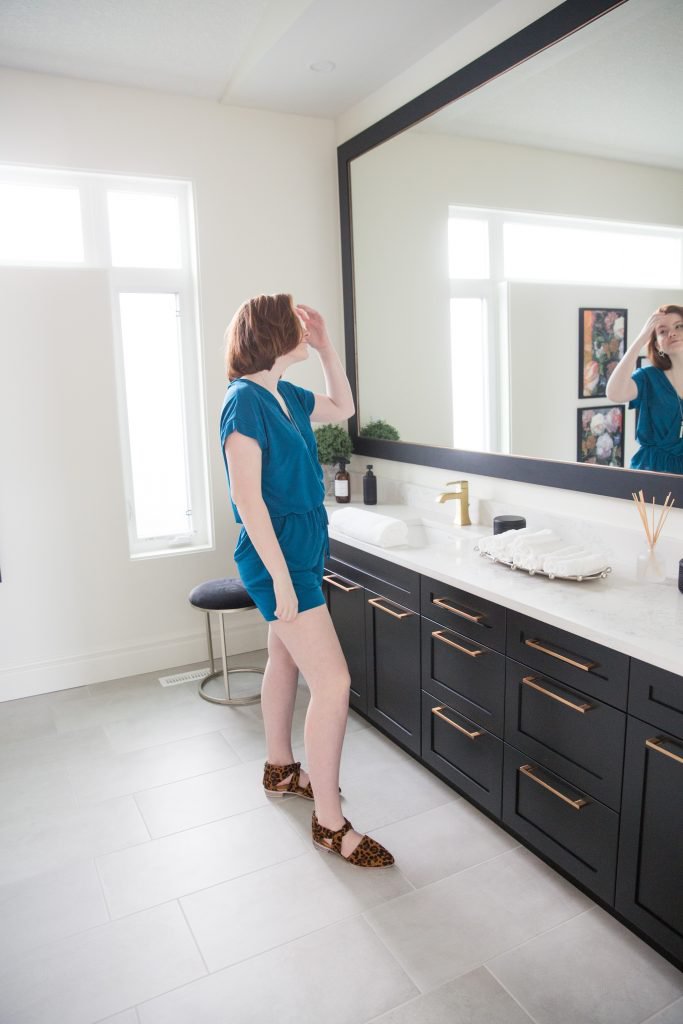 Nothing beats the ease of one piece dressing! No mixing and matching required. Paired with a fun shoe and a simple accessory, rompers are perfect for those warm summer days.
What's your favourite way to wear a jumpsuit or a romper? Interested in receiving these pieces, or pieces like them, at your door to try on in the comfort of your own home? Become a subscriber today and use the promo code BLOG to receive your first months styling fee on us!